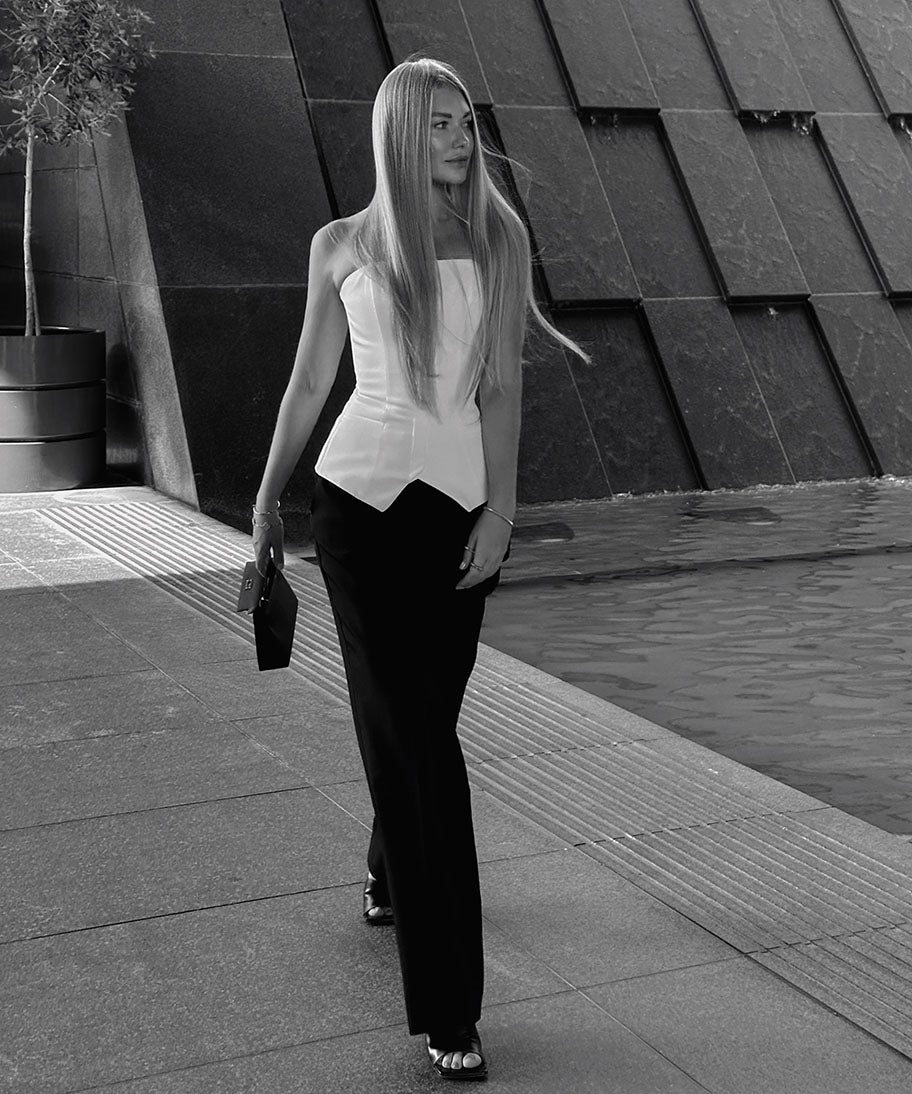 ABOUT THE BRAND
TATMU, established in 2018 by Tatiana Graf, is a vibrant and youthful brand that has quickly gained recognition among fashion-forward girls who value individuality, quality, and style. Tatiana's mission was to redefine luxury fashion by offering contemporary, high-quality clothing at accessible prices.
At TATMU, we prioritize the quality of our materials to ensure that our products stand the test of time. We use lightweight fabrics, natural fibers, and innovative combinations of materials to create pieces that are as comfortable as they are stylish. Each item is crafted with meticulous attention to detail and produced in limited editions in Moscow. This allows us to maintain the impeccable quality of our tailoring and ensures that each piece you purchase from us is truly unique.
Tatiana Graf believes that every girl deserves to look her best without breaking the bank. That's why she strived to offer you the latest trends and timeless designs at affordable prices. With TATMU, you don't just wear clothes - you express your personality, your style, and your individuality.
Experience the unique blend of luxury, comfort, and affordability that TATMU offers. Discover your style, express your individuality, and feel the difference of wearing clothing that's been crafted with care and passion. Choose TATMU – where modern luxury meets affordable fashion, under the creative direction of founder Tatiana Graf